After the incident happened in Wistron manufacturing plant in Narsapura, Karnataka. It may raise some questions about the reliability and stability of companies. China, for its propaganda, is taking advantage of the Apple Wistron plant incident.
Wistron manufactures Apple products and it's a Taiwan based company. Foxconn and Pegatron, the other two major manufacturers of Apple products also working in India.
What happened, and impact on India's image internationally. Especially, amid the pandemic, countries tensions, and when many companies are shifting to India.
The major factor was the wages of employees. Wistron India employees reveal that they are not paid enough, what has promised. Moreover, Wistron expanded the number of employees significantly, before ensuring the capacity of the company. The number of workers at the Taiwan-based company was increased to more than 9,000 in November from 5,000, according to reports.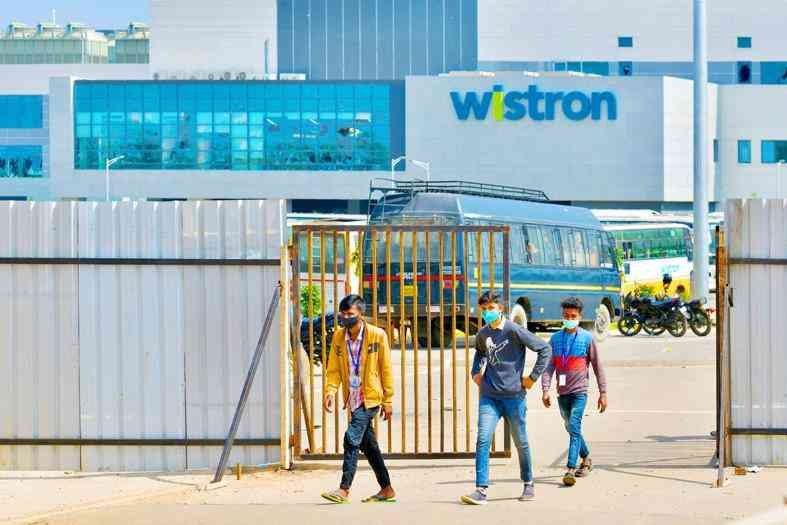 This move filed the employee management system full of errors, like incorrect attendance, false overtime record, delay in wages, and etc. The rapid expansion puts lots of burden in the company's system.
And all the frustrated, nearly 2000 employees started damaging the company properties on 12 Dec, after the night shift.
Although, Apple Wistron has taken full responsibility and accepts of the faults happened with employees. The Apple supplier has issued an apology to all its workers and also removed its Vice President who oversees its business in India.
Soon after the video of incident goes viral, neighbouring country China started its propaganda. They also started manipulating, targeted the companies, stated that China is safe.
Global Times reported – "Factories in China are safest to invest in. The probability of smashing and burning in China is extremely low," commented a Chinese netizen named as ilife on Sina-Weibo. "Move to China, China welcomes you!" said another Chinese netizen named as fangchunchun.
If the incident continues to happen, the image of India will surely reduce in the eye of a manufacturing company. India's "Make in India" scheme will get less valuable, under this. The country's rival will get advantages under this instance.
— The Indian Express (@IndianExpress) December 12, 2020
Apple has said it is investigating the incident and whether Wistron adhered to its labour practices. It sent staff and auditors to the site, in cooperation with the local police.
Foxconn and Pegatron other two suppliers of Apple ensures that this incident will not take them off-track. Pegatron on track to commence investment project in India says, chairman. Same for the Foxconn, they will continue to expand in India for future. Both companies are ready to cash in if any situation comes like Wistron.
Pegatron on track to commence investment project in India, says chairman #chairman #ICTmanufacturing #India #Indonesia #investment #IT #CE #Pegatron #plant #SouthAsia #Tesla #Tung #Vietnam #Wistron #DIGITIMES https://t.co/RABmAHlRqK pic.twitter.com/3276B3gnq2

— DIGITIMES, Inc. (@DigitimesDotCom) December 16, 2020
Apple has sent its officials to investigate the whole incident with the help of local security. The government needs to watch this incident to avoid future violence's. Because Wistron said, they have followed all the local labour law. still, the violence happened.
The Indian government is very serious about the "Make in India" initiative, the world knows it. I think the government needs to make some important laws for both the company and employees, to avoid these situations again. Ensuring the safety of both will boost India's economy.
So far no impact on "Make in India" or "Made in India" initiative, if we calculate the statement of other companies like Foxconn and Pegatron. importantly, there are other factors like infrastructure, connectivity, skilled labour, stable government, smooth law and etc which companies seek more, Despite this unfortunate incident.
Violence is not a key of all lock. If anything is wrong somewhere we have rights to oppose but no rights of violence. We need to find the constructive way of protest now.
The Wistron factory would be operational in next 20 days – reports.