Intel announced the official launch date of the Intel Arc Alchemist discrete GPU on 30th March. The new discrete GPU will initially launch for laptops and later for desktops in Q2,2022. Intel Arc desktop GPU is taking some time to come. Let's see what impact Intel can create by working with very new discrete GPU products during a time of chip shortage and inflated GPU prices.
Undoubtedly, the discrete GPU market share will get distributed among three companies, NVIDIA/AMD/Intel, after the entry of Intel. However, the share won't be equal. Both Nvidia and AMD will enjoy a larger quota unless Intel does something extraordinary.
According to rumors, the top-of-the-line Intel Arc desktop GPU DG2 512EU will offer RTX 3070/Ti level performance with 16GB of GDDR6 memory and up to 16 Gbps of speed over a 256-bit memory bus. Moreover, there would be three series of Arc Alchemist desktop GPU A300, A500, and A700. Probably low-power dGPU for laptops will use the same series with some suffix.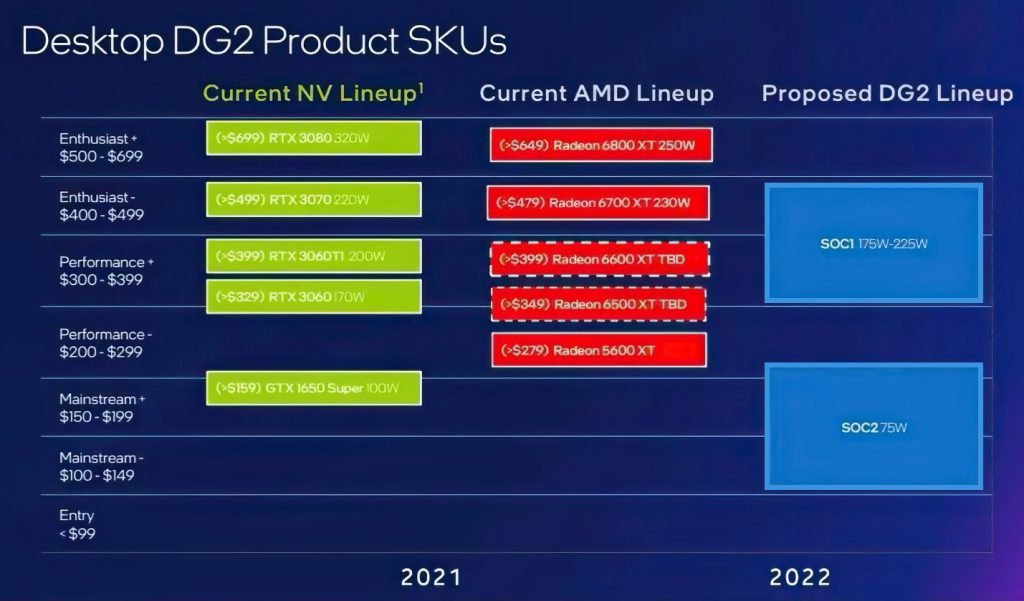 We all know that Intel has been developing its discrete GPU for a long time, but not since Nvidia and AMD have been in the market. Bringing the architectural expertise, software optimization, and better compatibility in a new platform will surely take time, despite having Raja Koduri with them.
Although Intel worked hard on the integrated GPU of its CPUs, it always lags behind AMD's APUs. In addition, Nvidia has much-matured AI-based (DLSS) gaming optimization that minimizes hardware-level stress while delivering higher FPS on high-resolution gaming (1440p/4K). The same thing AMD also offers under the name of its Fidelity FX Super Resolution (FSR).
Intel Arc Alchemist does offer XeSS (AI-based Super Sampling feature) to counter Nvidia's DLSS and AMD's FSR. Moreover, Intel made XeSS an open-source platform that can work with Nvidia and AMD GPUs to capture more user data. However, XeSS will take some time to get matured. Like the early stages of DLSS and FSR were not very well as they had advertised, but later, with the 2nd generation, things are pretty good.
Ray tracing feature is now like the standard on every GPU. The Intel Arc desktop GPU supports hardware-based real-time ray tracing. However, the FPS numbers are unknown with ray tracing as it takes a performance hit. Nvidia ray tracing works well with 2nd generation RT cores.
No custom card of Intel Arc Desktop GPU
The arrival of a new GPU maker like Intel might affect the sales numbers of the existing players, especially in laptops. It will be easier for Intel to grow in the mobile segment initially. On the other hand, no clear information about AIB partner's desktop graphics cards like Asus, MSI, etc.
Maybe the Intel Arc desktop GPU graphics card will initially only be for pre-build OEM computers, or they may sell the desktop graphics card directly to the end customer just as they sell their CPU. In that case, there will be no AIB Partner Card for the time being. The move could help Intel control the price and stock of GPUs. However, supply will be limited due to one manufacturer.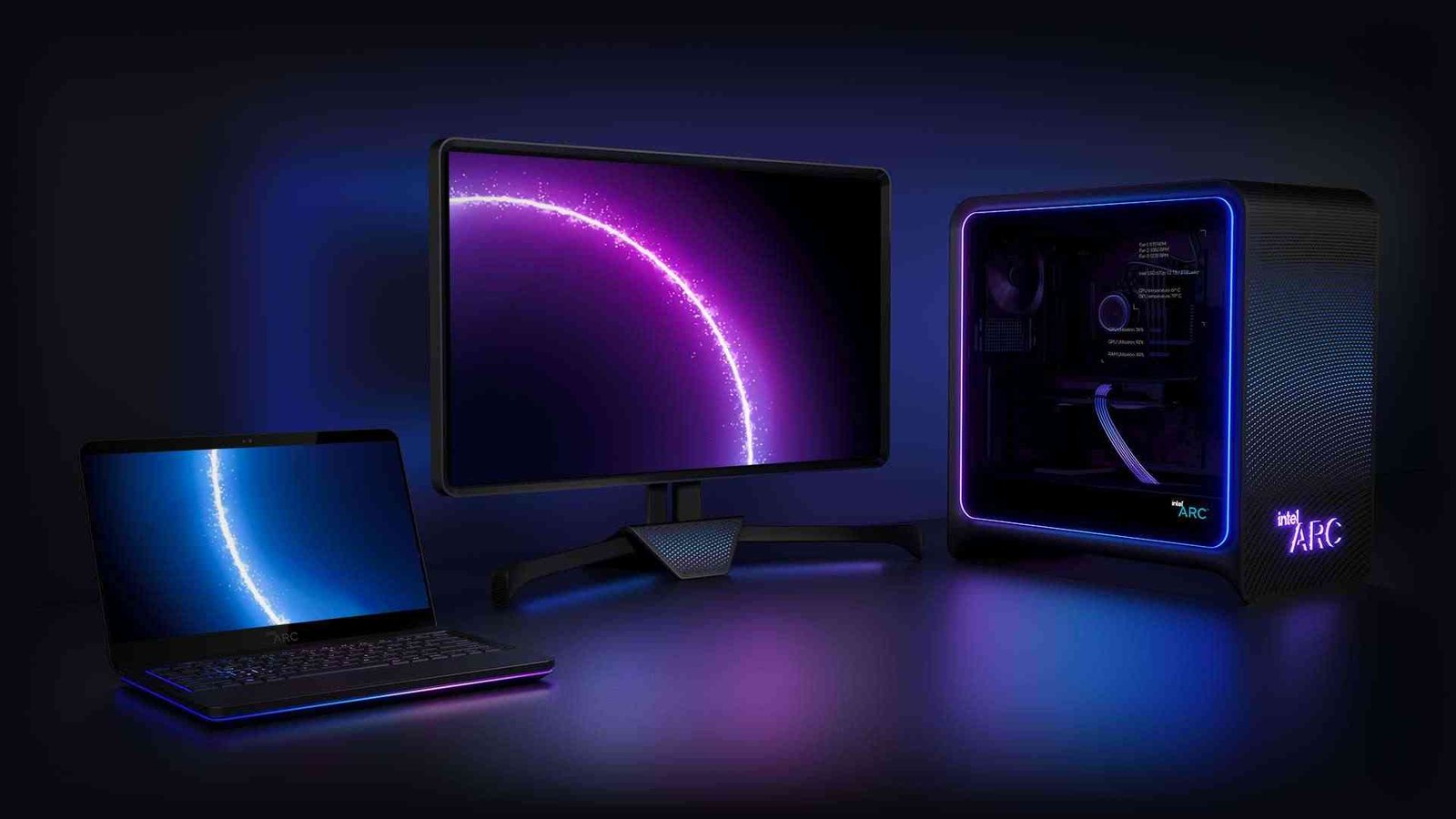 The Intel Arc Alchemist GPU Die is manufactured in TSMC N6 node (6nm), a cutting-edge technology used by many brands like AMD to make its some RDNA2 based Radeon RX6000 series GPUs. Fortunately, we won't get old tech 14nm++++ or 10nm chip with these newer GPUs. The advanced 6nm process node will help Intel deliver better performance and power management.
Some Thoughts
The GPU competition is heating up, and the vapors will appear soon after Intel launches the Arc GPUs for laptops and desktops. Intel needs to offer competitive prices, sufficient stock, and at least good performance to gain gamers' trust. Now it's up to Intel how it manages to have a competitive price and enough graphics cards during chip shortage.
We are not expecting any kind of outstanding performance from a first-generation Intel Arc GPU. But, the performance should be enough to compete with the current generation cards to give some competition. The price of the Arc Alchemist GPU could be a game-changer if it is priced aggressively. The depressed budget gamers could enjoy Intel's GPU. The next-generation Nvidia and AMD cards are also in the queue this year.