After a long time, Intel's 13th Gen CPUs have become the top choice among consumers. Currently, Intel's CPU sales numbers are beating AMD Ryzen 7000 CPUs. This situation reminds us of the old days of Intel.
Intel Core i9-13900K is in 3rd position on Newegg's best-seller CPU list, while the Ryzen 9 7950X is in 8th number. Moreover, AMD's old Ryzen 5000 and Intel 12th Gen dominate the Top 10 list. The Ryzen 9 7950X is popular among AMD's newer Zen 4 launch.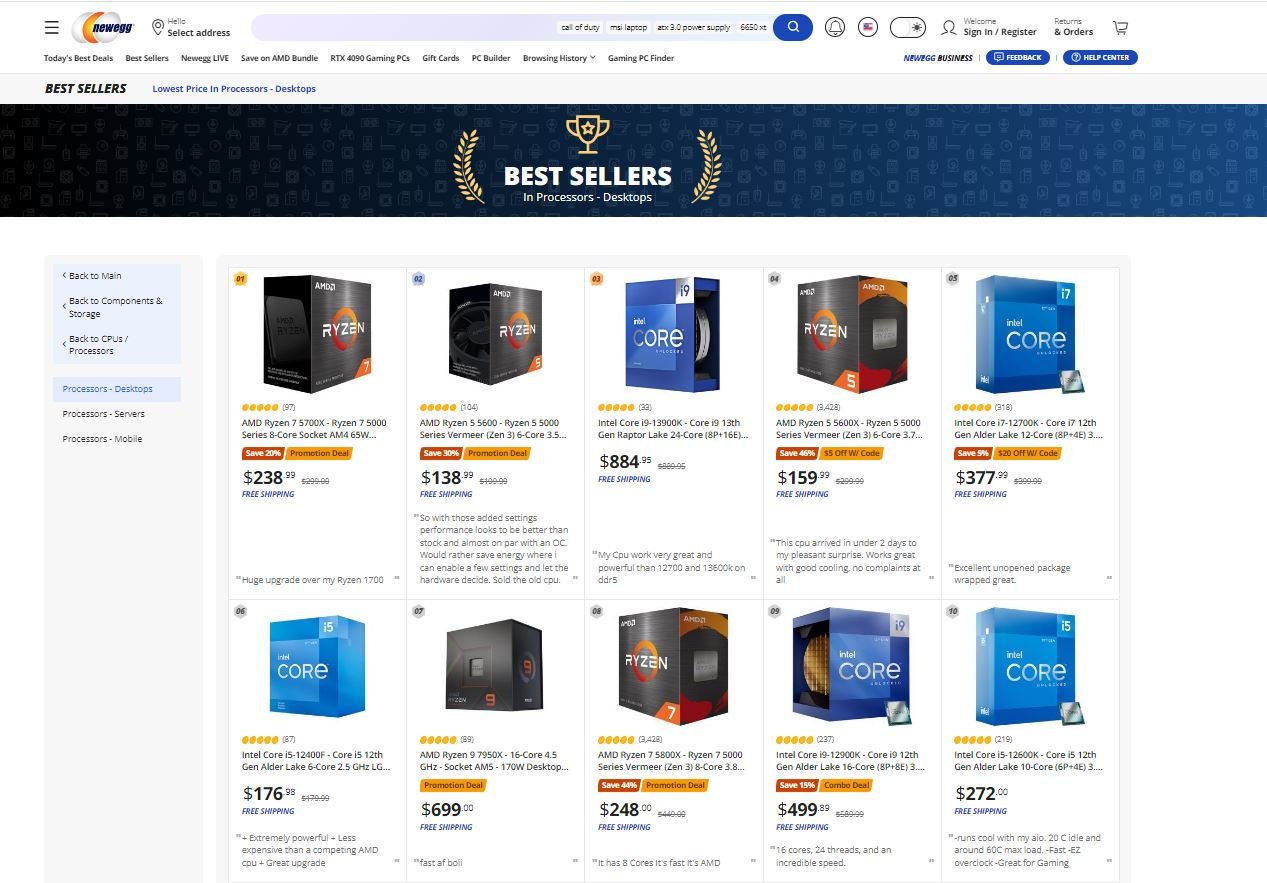 The Core i7-13700K is ranked 11th, and the second most popular Zen 4 CPU is the Ryzen 7 7700X at 14th. It is followed by Ryzen 9 7900X at 16th place and Intel Core i5-13600K at 19th place.
Furthermore, the 6-core Ryzen 5 7600X isn't even in under the top 20 CPUs. The reason is obvious, AMD isn't any more budget-friendly than it used to be. At the same time, Intel played very well this time, not only in performance but also in price.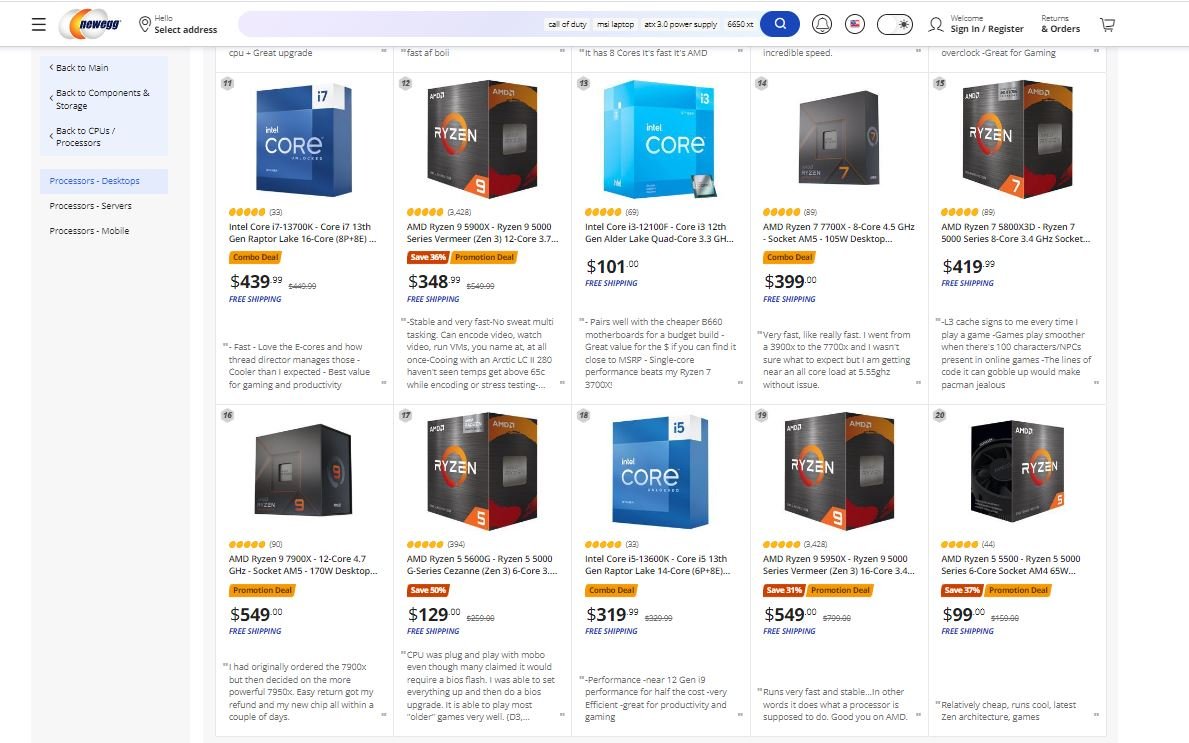 Intel's 13th Gen CPUs give more value
Intel also tried to reduce overall platform costs by offering DDR4 RAM support on Intel's 13th Gen CPUs. However, if you want to use expensive DDR5 RAM, you can do the same with Intel 13th Gen on DDR5 motherboards. But, AMD has restricted its AM5 platform to only DDR5 RAM.
Earlier, AMD Ryzen CPUs used to be ahead in productivity against Intel, but now things have changed completely. Intel has doubled the E-cores on the 13th Gen Raptor Lake CPU, which gives multi-threaded workloads a big boost. Hence, Intel has outperformed AMD not only in games but also in productivity workloads.
TechEpiphany shared some CPU sales figures from Germany. That shows that Intel's 13th Gen CPUs Core i5-13600K/KF and i7-13700K/KF are selling well in numbers. However, AMD Ryzen 5000s, especially Ryzen 7 5800X3D, are top on the list. Point to be noted that the Zen 4 Ryzen 7000s is barely on the list.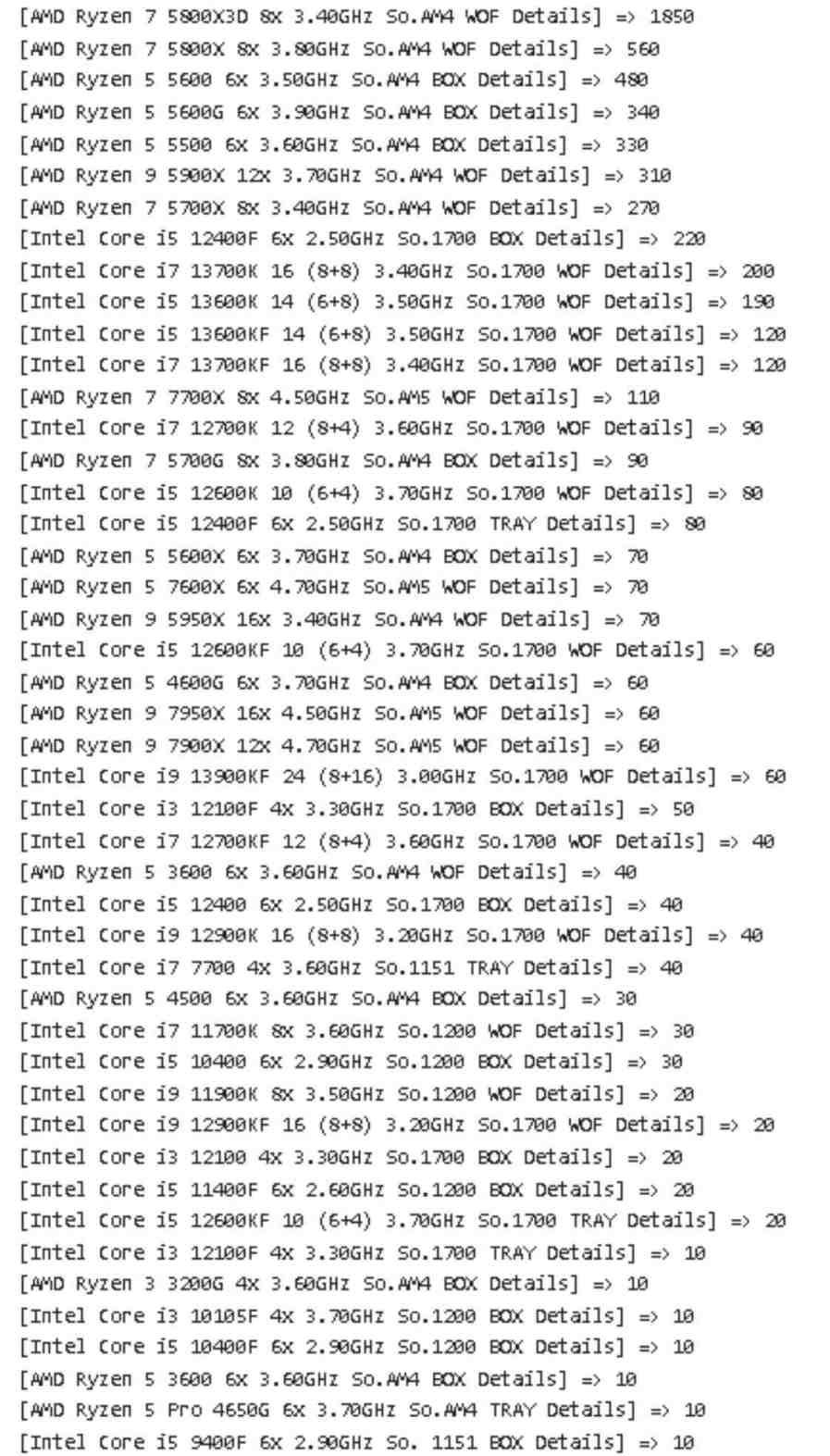 The total sales of AM4 are 4550 units, 1575 units for LGA 1700, 230 units for LGA 1200 and 300 units for AM5. Indeed the AM5 sales numbers are very concerning for AMD.
Intel's 13th Gen CPUs / 12th Gen – LGA 1700 socket
AMD Ryzen 7000 CPUs – AM5 socket
AMD Ryzen 5000 CPUs – AM4 socket