Recently, Intel claims that the Intel Arc GPU performance has increased significantly in DirectX 9 games (DX9) with a new driver 4086 (4086 or above) update. Overall, 43% performance gain over the old driver in DX9 games.
We are indeed doubtful about the Intel Arc GPU performance since its launch. Earlier with Arc Graphics, older games with DX9 or DX11 struggled to perform at their best. However, it seems like things are maturing with the times and giving an advantage to Intel.
On the other hand, Intel has reduced the price of the Arc A750 LE graphics card to $249 (₹28,000). Intel has particularly showcased the Arc A750 LE graphics card's performance slide everywhere while announcing a new driver for DX9 games.
Intel Arc GPU Performance Graph
In 1080p Ultra settings with A750 LE GPU, the esports title CS:GO game got a whopping +77% FPS improvement, and League of Legends is 45% faster.
Similarly, In 1440p, the Arc A750 offers a 40% improvement in League of Legends and 74% in CS:GO. Counter-Strike: Global Offense (CS:GO) has a vast user base globally and is still a good esports DX9 game.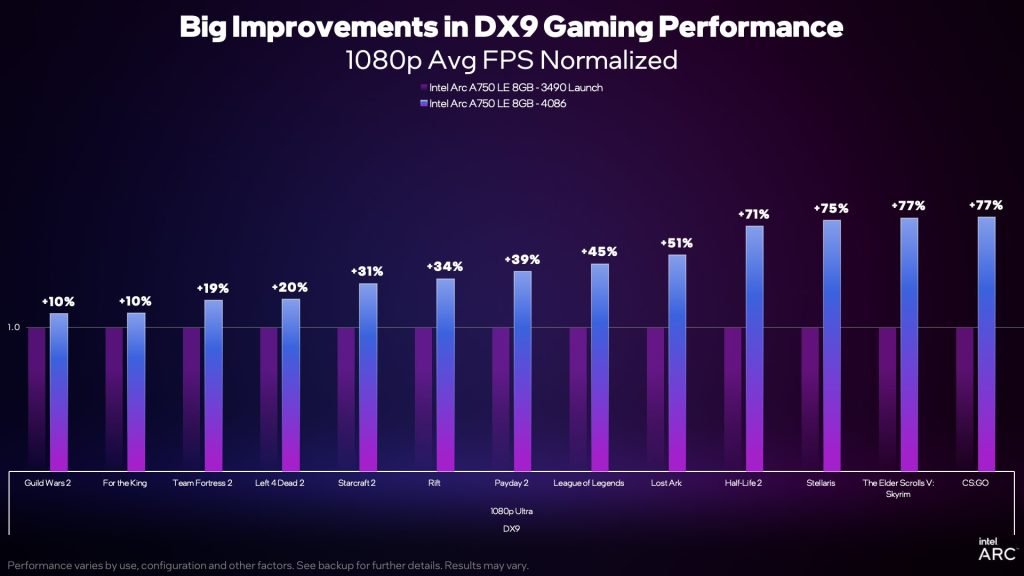 Price – Arc A750 $249 (~₹28,000)
Both the Intel Arc A750 and A770 graphics cards are capable enough in the newer DX12 games. Even beats Nvidia RTX 3060 and AMD Radeon RX 6600 GPU while costing a lot less.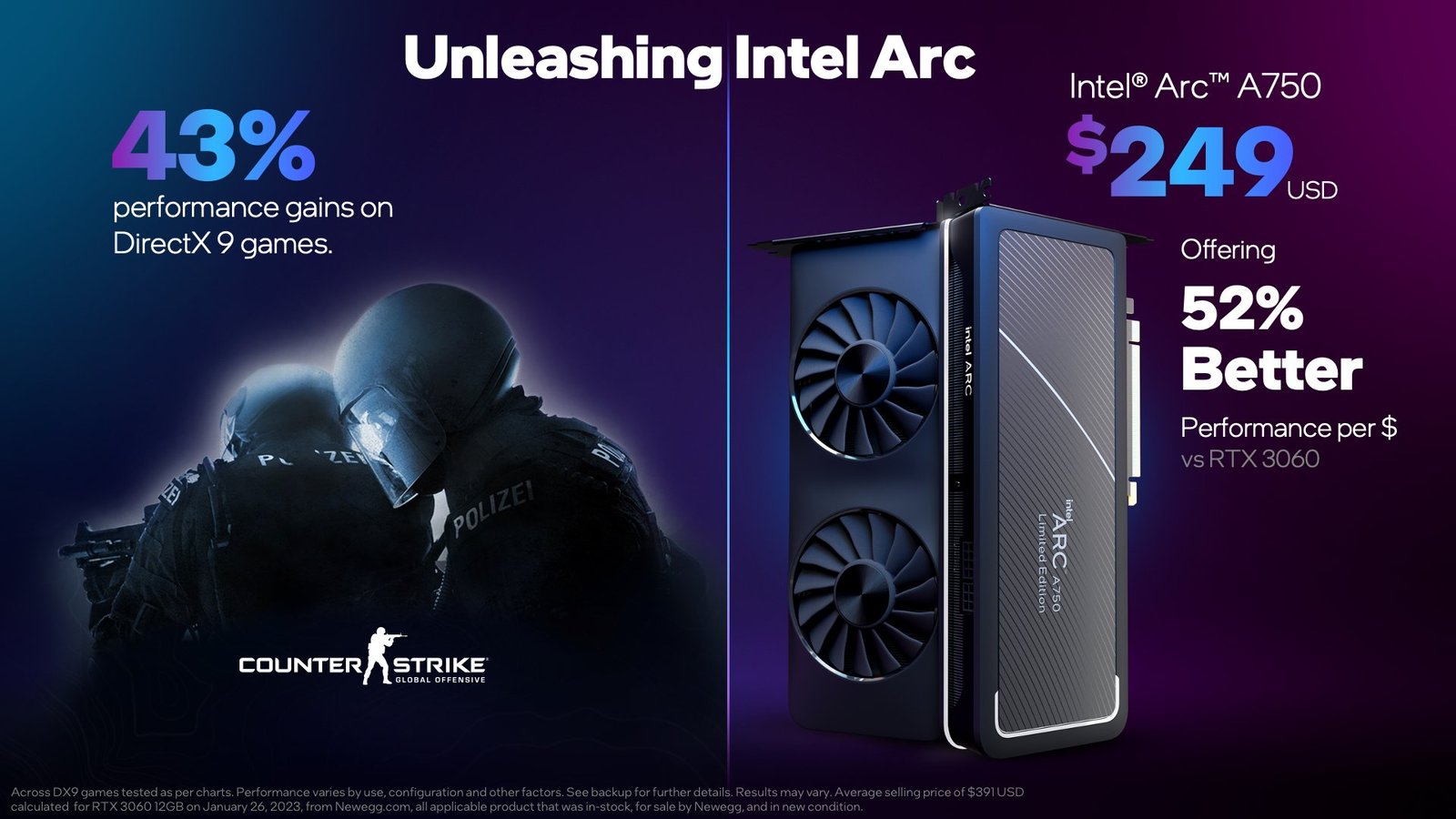 Achieving huge FPS gain with just driver updates shows the true power of GPUs and the dedication of Intel as well. Improvement in Intel Arc GPU performance is a threat to top players (Nvidia and AMD) in the market. Especially when the Intel offering is much more appealing in the budget segment.