Overall demand for the graphics card is insane, and prices are skyrocketing. And During this GPU or silicon shortage, new Nvidia GPU SKUs would make the condition worst.
The new desktop RTX Super will use the same silicon die used in the current RTX 3000 like GA102, GA104, GA106. However, the GA103 die is in rumor.
Instead of fulfilling the current stocks, it's not a good idea to launch any new Nvidia GPU. You, as user and buyer, can understand and relate it very well.
GA102 – RTX 3080, RTX 3080 Ti, RTX 3090
GA104 – RTX 3070 Ti, RTX 3070, RTX 3060 Ti.
GA106 – RTX 3060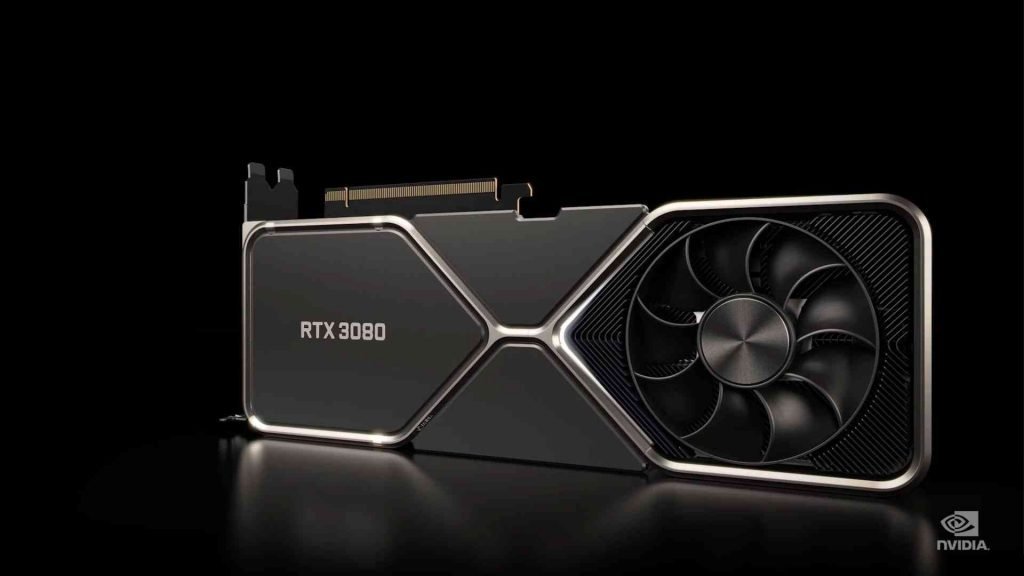 Imagine you waited long for RTX 3080 prices to come down in your budget. Despite allocating more GA102 GPUs for RTX 3080, Nvidia announced a new RTX 3080 Super, powered by GA102. What would you think? Here Nvidia would impact not only the stocks of both graphics cards but also the prices.
The prices have already gone up, much above the MSRP. Adding a new "Super Variant" at a higher MSRP will increase the price significantly. I know performance would increase with "Super" cards, but it's not as important as price and availability.
Moreover, Nvidia already launched its "Ti variant" of the RTX 3000 series at Computex 2021 (except RTX 3090 Ti). Despite having the "Ti" and low availability of GPUs, it makes no sense of a new "Super" variant, at least for now.
Furthermore, the GPU die of RTX 3000 Super can be used to make more current RTX 3000. Unless you find your desire card at a reasonable price, "RTX Super" would be an utterly stupid move by Nvidia.
Nvidia RTX 2060 Relaunching
More surprisingly, Nvidia is planning to relaunch RTX 2060 with 12 GB of VRAM in early 2022 as a stop-gap solution. That indicates that the Nvidia GPU shortage will persist in the year 2022 also.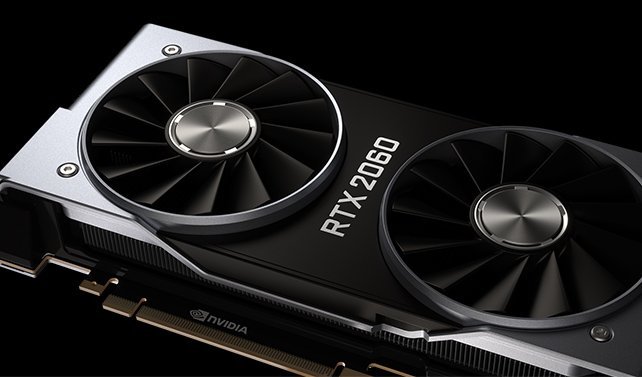 Nvidia itself, delaying the low-budget RTX 3050 series card. That shows the silicon supply and manufacturing issues. So, how could the company launch the new Super variant?
Furthermore, the global silicon shortage won't go away anytime soon, and demand for Ampere cards is already high. In addition, crypto miners are absorbing graphics cards, which has also led to stock shortages.
HP leaked RTX 3080 Super Nvidia GPU
Recently, a leak surfaced from hp that shows the RTX 3080 Super card in the all-in-one PC. Technically, All-in-one PCs use Mobile/Laptop GPU, not desktop. There is the possibility that the new Super variant may come in Mobile GPU. But it is less likely to happen in the desktop card segment.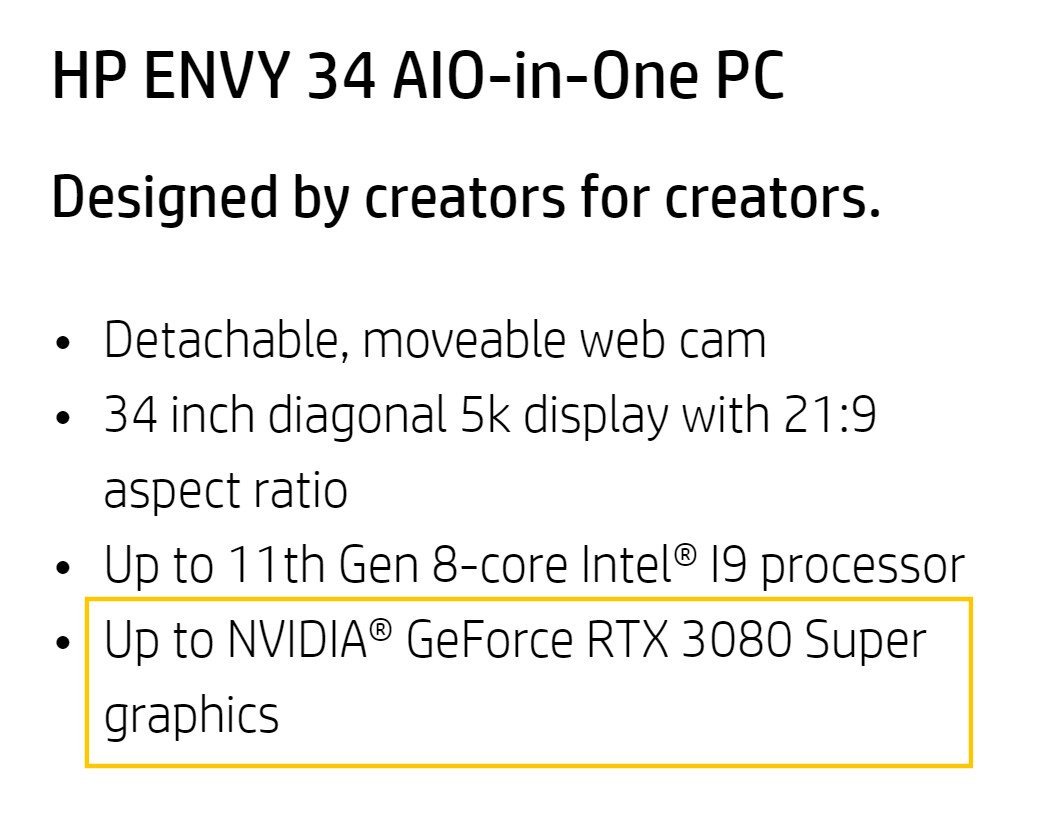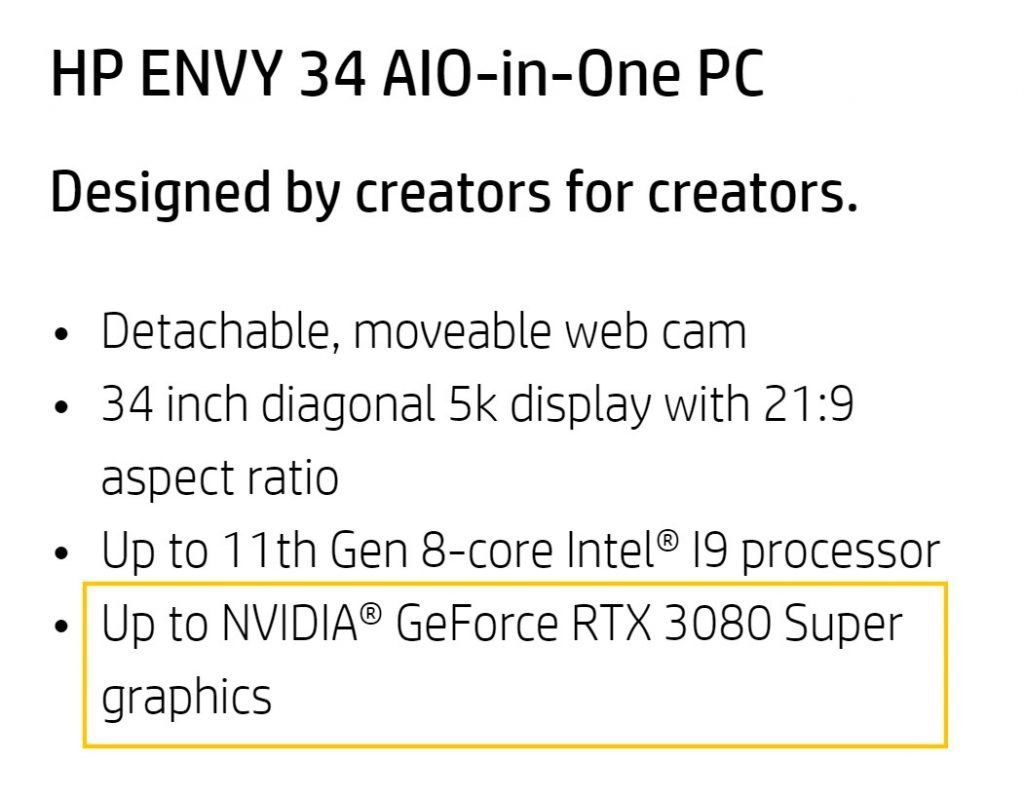 The laptop GPU die's size is smaller than the desktop. Hence the chip yield per wafer is high. In addition, the clock speed is much lower, so the performance is less than that of the desktop.
Many leaks are present, showing details of RTX 3060 Super, RTX 3070 Super, RTX 3080 Super, and RTX 3090 Super. Nvidia could have launched it if the world wasn't struggling with the global silicon shortage and GPU shortage.
Every foundry, especially TSMC, in the world working at full capacity to meet the demand. Building new fabrication factories is in progress, but it will take time.