AMD Ryzen 5600G and Ryzen 5700G APU with Vega GPU is available for custom desktops after pre-builds. Both the APU offers good CPU and iGPU performance but are behind 5600X and 5800X.
The die of the Ryzen 5 5600G and Ryzen 7 5700G APU is a monolithic design, not chiplet. In a monolithic chip, the CPU, GPU, I/O is in a single piece of silicon, whereas, In a chiplet chip, multi chips are connected to work as a single chip.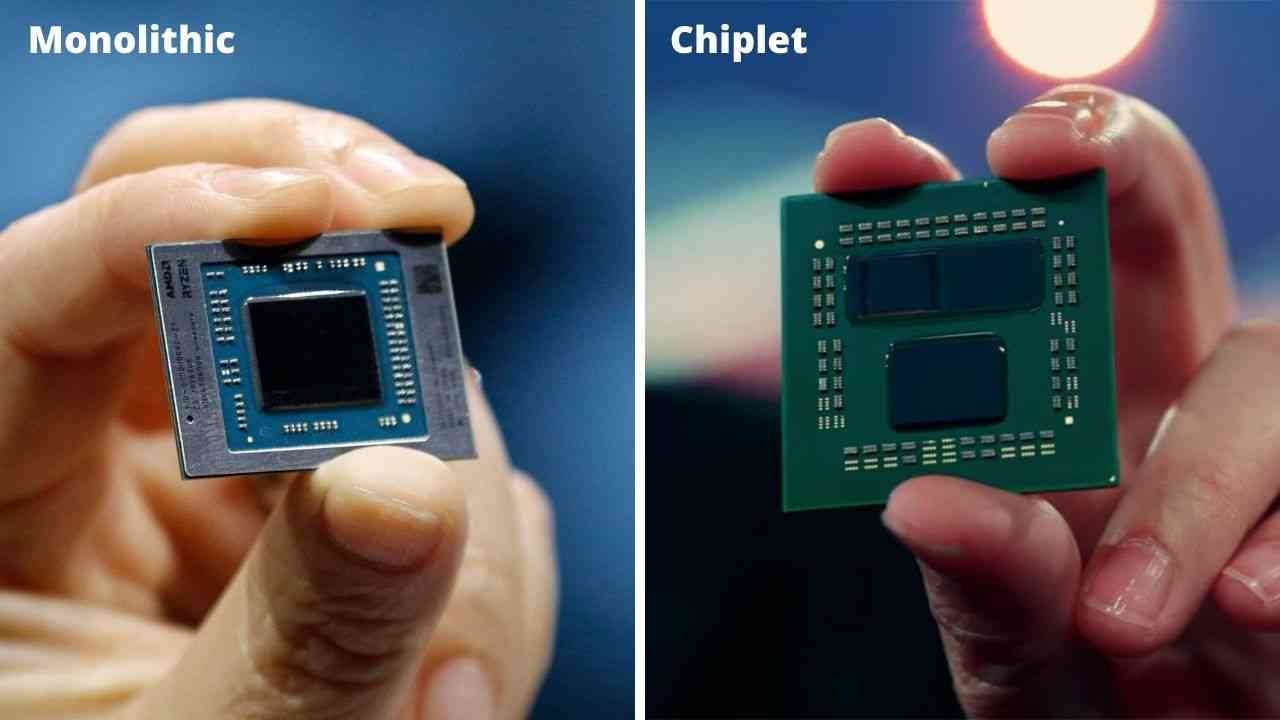 Despite the use of older vega graphics, not RDNA, the integrated GPU of AMD CPUs are powerful than any Intel counterparts.
Performance
The single-core/multi-core frequency of Ryzen 5 5600G and Ryzen 7 5700G touches around 4.4/4.2 and 4.6/4.3 GHz, respectively.
Ryzen 5 5600G and Ryzen 7 5700G are not the direct replacement of Ryzen 5 5600X and Ryzen 7 5800X. The performance of the Vega GPU in APU is adequate to handle games of type CSGO, Fortnite, Rainbow Six Siege, Rocket League etc. That too in 1080p resolution with low to medium graphics settings to get above 60 fps.
Heavy AAA title games (Cyberpunk 2077, GTA 5, etc.) aren't playable at a decent FPS number, and it is well expected from an iGPU. However, attaching a decent discrete GPU gives high fps numbers. But the performance of both the APUs is behind 5600X and 5800X. Even Intel Core i5-11400 and 11600K is ahead with discrete GPU, though iGPU is worst than AMD APU.
We expected RDNA GPU cores in the newer Ryzen 5000 APUs, but AMD chose Vega cores. Most probably, we can get RDNA 2 with the upcoming Zen 3+ based Ryzen CPUs. Frankly speaking, Intel needs to work very hard in its iGPU to match AMD.
Apart from gaming, In CPU based workload, both the APUs are capable enough. Overall the CPU performance is decent but slower than 5600X and 5800X. So, if you think to use the Ryzen 5600G instead of the Ryzen 5600X, undoubtedly, it's not a good move.
Compatible with 500 and some 400 series motherboards. Some motherboards may need BIOS update to run these APU. In addition, the APU takes advantage of high-frequency RAM for higher performance.
Ryzen 5 5600G and Ryzen 7 5700G Specs
Ryzen 5600G has a 6 core 12 thread CPU with a base clock of 3.9 GHz and a boost clock of 4.4 GHz. The Ryzen 5700G offers 8 core 16 threads CPU with a base clock of 3.8 GHz and a boost clock of 4.6 GHz.
They use the same 7nm Zen 3 architecture as other Ryzen 5000. The L3 cache is 16 MB which is half of what 5600X and 5800X offer. Max memory support is DDR4 3200 MHz.
Due to the monolithic die and old SoC design, the Ryzen 5600G and 5700G supports PCIe-3.0 lanes. It's not an issue as PCIe gen3 still hold enough bandwidth to carry a modern graphics card. And if you specifically want to use a PCIe 4 device (SSD), you'll have to rethink.
The 5600G offers 7 graphics cores at 1900 MHz frequency, whereas the 5700G offers 8 graphics cores at 2000 MHz frequency.
AMD offers a Wraith Stealth cooler with the APUs, and the rated TDP is 65W of both. Fortunately, overclocking is easy as the chips are unlocked.
What to Choose
The graphics card prices are insanely high due to shortage and other aspects. The MSRP of the cards is just a joke right now. For instance, the MSRP of the Nvidia RTX 3080 is ₹62000 ($699), and it is currently available for more than ₹1,00,000 at retail stores.
So you want to wait for the price to come down and also urgently need a gaming PC. With slight compromises, the Ryzen 5600G and Ryzen 5700G APU can fill your gap. Similarly, APUs are a good option if you'll wait around six months to one year for dGPU.
Don't consider buying these APU if the prices of graphics cards come down. The Ryzen 5 5600X or Ryzen 7 5800X make more sense with discrete GPU. Intel lovers can consider Core i5 11600K or Core i7 11700K.
Furthermore, the user can squeeze more and more fps by adjusting the quality and resolution in games. Especially 720p resolution allows users to play more heavy titles in decent fps. At least we have something to play in this expensive GPU time.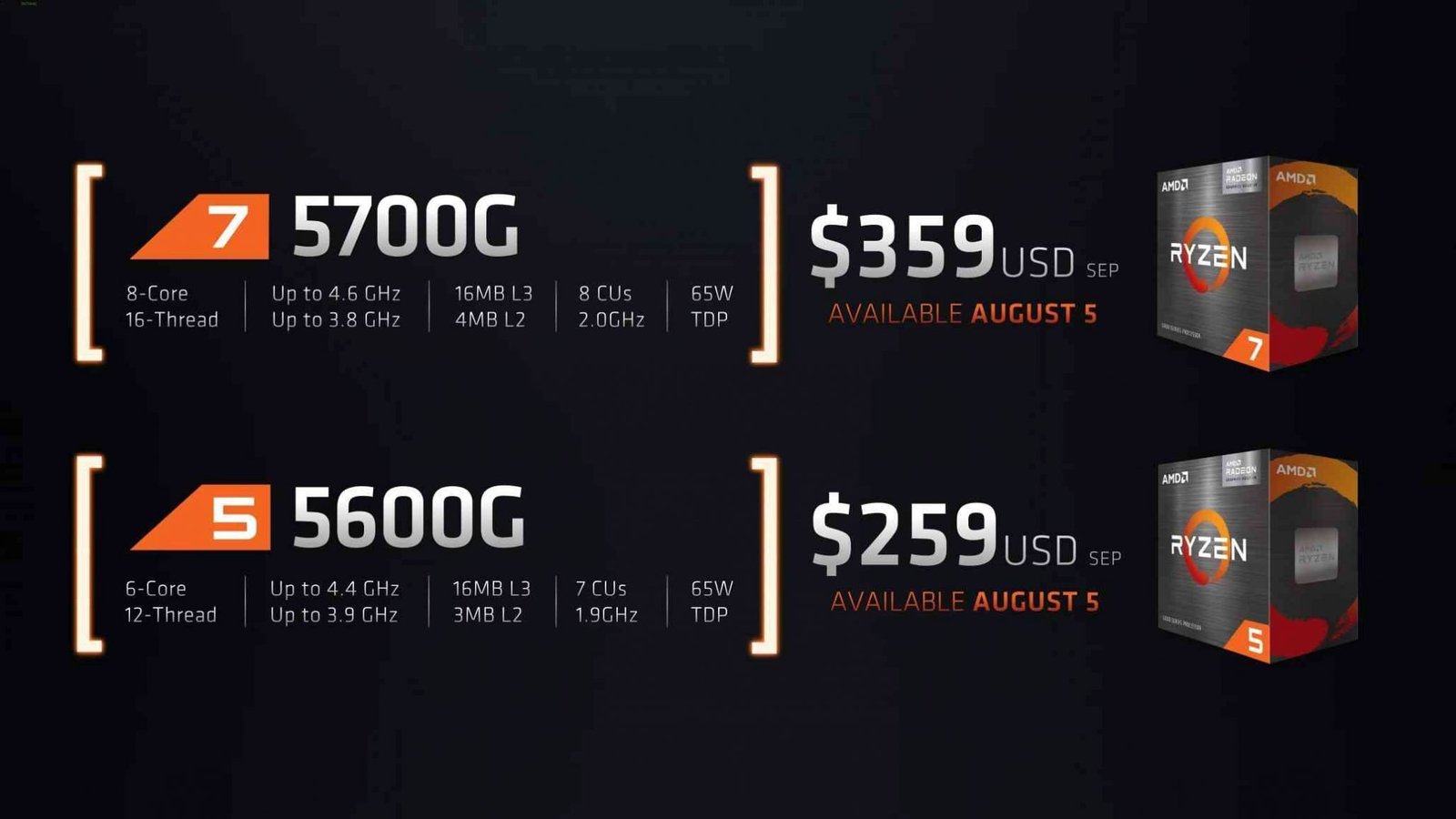 Value for money is 5600G which is available at ₹27,000 ($259), whereas 5700G is available at ₹35,500 ($359). Although the prices are not justified. But these APU provide the best-integrated GPU ever to play various games.
Conclusion
Ryzen 5 5600G is an optimal choice for gaming purposes. Ryzen 7 5700G is suitable for gaming as well as productivity workloads. And if you have extra cash in your hand and want to prefer 5700G over 5600G, it's up to you.
Unless you need or your workload is more CPU bound, utilizes more cores, do not buy Ryzen 5700G. The Ryzen 5600G is sufficient for most of the work with a good gaming experience.
If your computer is working just fine and you are ok with the performance. I recommend you don't rush for the upgrade.
Pairing these APU with the discrete graphics card will give a significant performance difference. Hence buying them will not regret you later.