AMD has announced the Zen 4 architecture-based Ryzen 7000 CPU and a new LGA AM5 socket to replace the long-run PGA AM4 socket. However, in a recent interview with AMD's Robert Hallock, director of technical marketing, via Forbes, highlighted that the AM4 Socket and Ryzen 5000 CPUs will continue to be available parallel to the newer generation.
There is a genuine reason why the AM4 socket type is popular among PC builders that is excellent backward compatibility across different Ryzen CPU generations. All four generations of desktop Ryzen CPUs have used the AM4 socket. Even the current Zen 3 Ryzen 5000 series CPUs can run on some first-gen 300 series chipset motherboards. So offering a wide range of CPUs on a single AM4 socket worked positively in AMD's favor.
AM4 Socket will continue
Now let's come to why AMD doesn't want to discontinue the AM4 socket and Ryzen 5000 CPUs, as we all know that the Zen 4 Ryzen 7000 with the new LGA AM5 socket will launch later this year.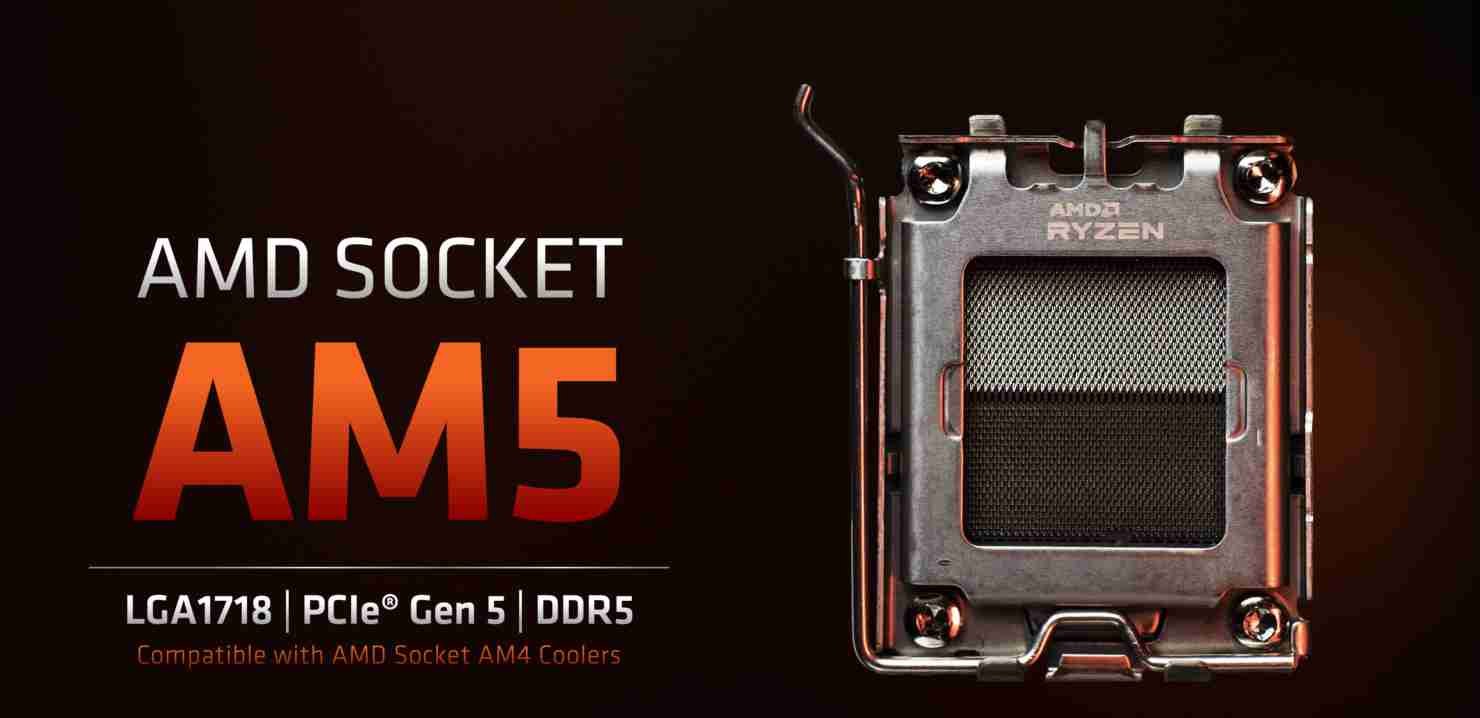 According to AMD's Robert, due to the enormous demands from both DIY PC builders and system customers, the AM4 will continue to be available.
Robert said – you'll absolutely see AM4 live on in parallel carrying lower price points and more mainstream options. That's not to say Zen 3 is slow by any means.
Indeed, the Ryzen 5000 CPUs have enough performance to handle future tasks. Therefore, if AMD wants to offer these CPUs at a lower budget price point, it's a win-win situation for both AMD and consumers. Also, it will help maintain CPU stocks as both generations are in two different process nodes.
Surprisingly, Robert denied that the Ryzen 7 5800X3D is the last CPU with 3D V-cache on the socket AM4. We'll see more 3D V-cache CPUs on the Zen 4/AM5 socket, but planning something else on the older socket is forcing us to think more about the AM4.
Robert said – I do want people to know that 3D V-Cache will live on, there will be Zen 4 with 3D V-Cache, and it's not a one-off technology.
According to Robert, AMD intentionally launched the Ryzen 7 5800X3D only to demonstrate the power of its new 3D packaging and to compete with its competition.
Undoubtedly, the Socket AM4 has had a long lifespan and good backward compatibility. However, for the time being, Robert has refused to say so about the AM5.