Intel China throws some crucial information about the upcoming CPU generation and naming scheme. Recently, Intel globally confirmed in a press release that the company is altering the name of the future CPUs. Furthermore no mention of the 14th Gen Raptor Lake Refresh CPUs in the official media deck.
In that presentation, The company mentioned changes coming with future launches. The highlighting part is the letter " i " removed from the CPU name and the addition of "Ultra" instead. For example, Core i3, i5, and i7 will become Core 3, 5, and 7, and premium CPUs will be named Core Ultra 5, Ultra 7, and Ultra 9.
However, the press release highlighted only new CPU names and badges rather than details. No detailed information is released officially to tell tier and category-wise CPU names. All it notifies is the new name and the changes that will take effect with the launch of Meteor Lake.
Intel Raptor Lake Refresh CPUs will get old " i " names.
Fortunately, Intel in China has shared detailed material (infographic) on bilibili.com for their beloved fans. Almost all the important details are there to avoid any confusion.
First, the Raptor Lake Refresh CPUs for desktops and laptops are confirmed here. The 14th Gen Raptor Lake-S/ HX Refresh will use the old naming methods (i3,i5,i7,i9) and badges.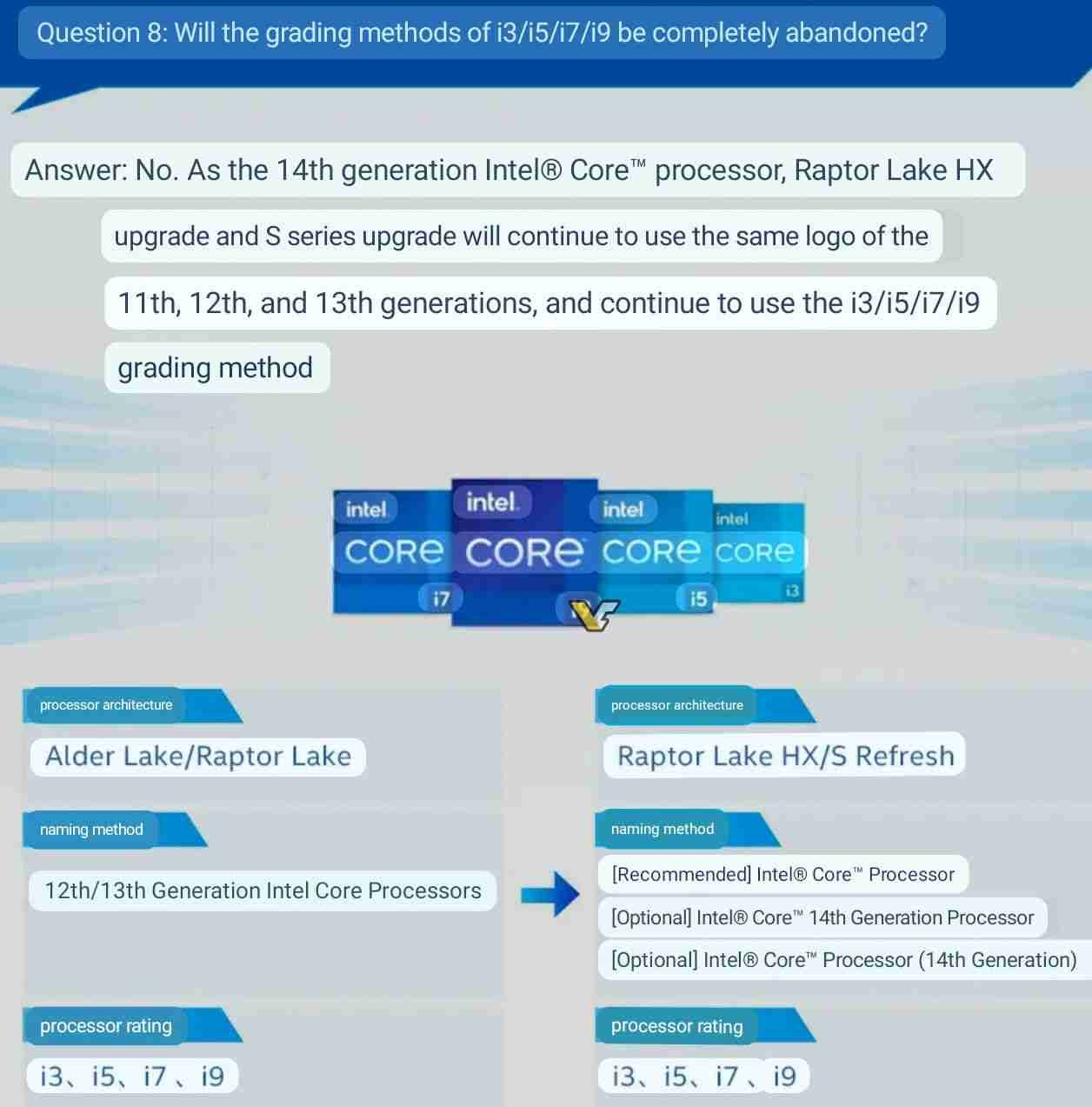 Second, the Raptor Lake-U Refresh laptop CPU will be featured as Core 3, Core 5 and Core 7. Similarly, to stand out from the crowd, the 14th Gen Meteor Lake CPU will be badged as "Ultra" instead of " i ". Like Core Ultra 5, Core Ultra 7 and Core Ultra 9. The 14th Gen Meteor Lake will be a laptop-only CPU.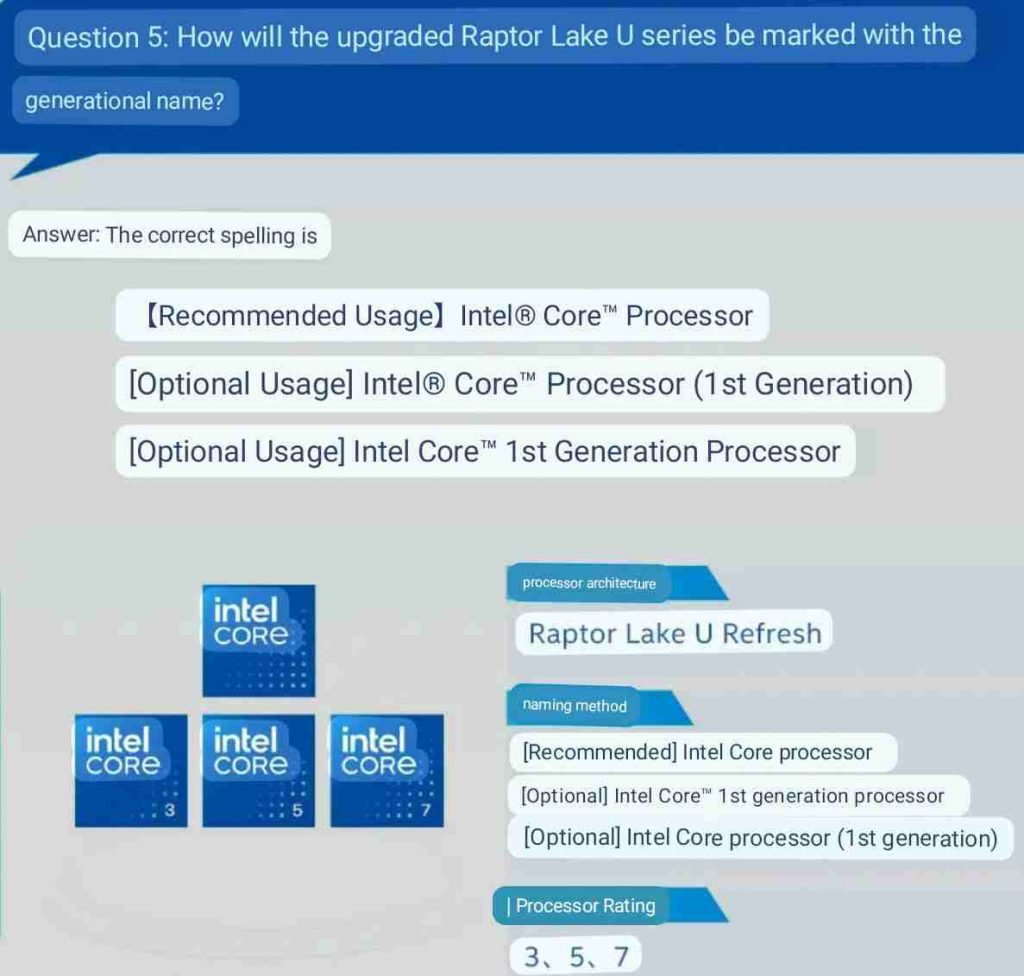 Third, the "Processor" word will be written before the CPU model number. At present, the CPU's full name is "Intel Core i5-13420H Processor". But after changes, the name will be "Intel Core Ultra 7 processor ##xx*".
** ##XX – is a CPU model number like 13900K, 13420H, etc.
Raptor Lake-S/HX Refresh – Core i3, i5, i7, i9 ( No changes).
Raptor Lake-U Refresh – Intel Core 3 Processor ##XX, Core 5 Processor ##XX, Core 7 Processor ##XX.
Meteor Lake – Intel Core Ultra 5 Processor ##XX, Ultra 7 Processor ##XX, Ultra 9 Processor ##XX.