There are not enough choices of CPUs to build a low-budget gaming PC. AMD ignored this segment, and there aren't any AMD Ryzen CPUs to compete with the Intel Core i3. So, by default, the Intel Core i3-12100F becomes the best CPU under ₹10000.
The price of the i3-12100F is around ₹9000 ($105), whereas the i3-12100 with iGPU is around ₹12000 ($129). Overall, the Core i3-12100/F's price and performance make it the best CPU for budget gaming PC in 2022.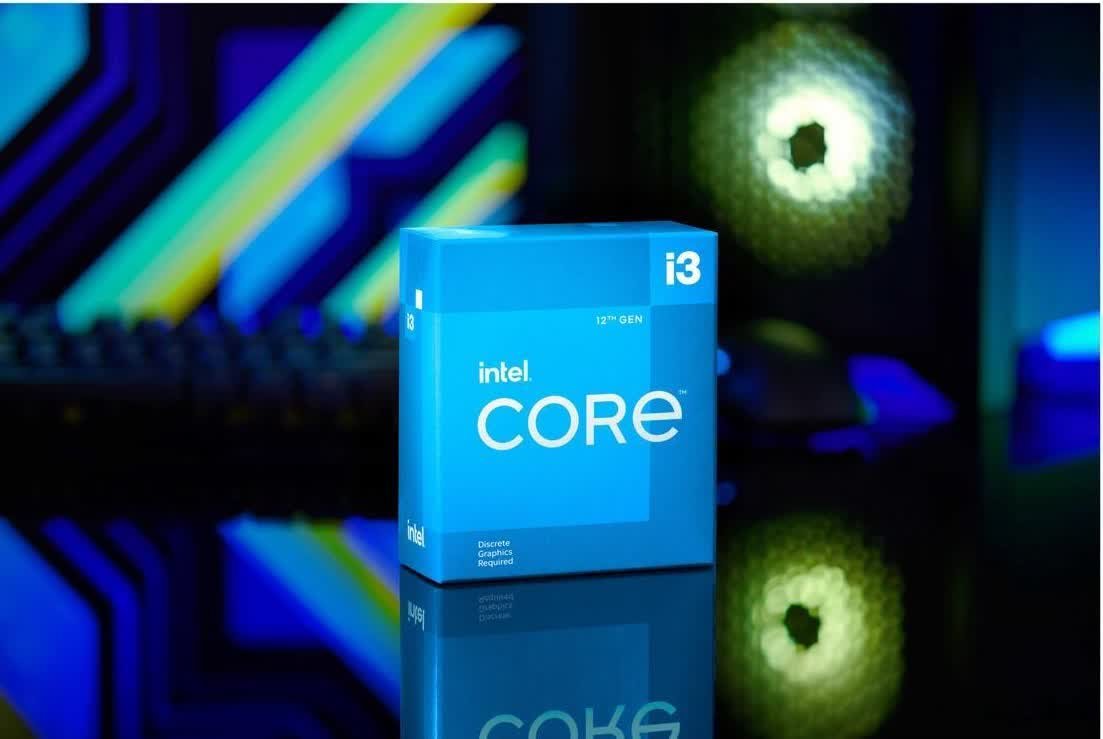 Additionally, the "F" variant of Core i3-12100 only lacks an integrated GPU. You need a dedicated graphics card for the display output. But other specifications and performances are similar to 12100.
Benchmarks – Best CPU under ₹10000.
In Cinebench R23, the Core i3-12100 scored 1610 points in single-core and 8400 points in multi-core workload. This 12100 is around 30% faster than the 7th Gen flagship Core i7-7700K. Under continuous all-core workload, its sustain frequency is 4.1 GHz.
Moreover, the average gaming results showed outstanding numbers. The 4-core i3-12100 beat its predecessor, 10th Gen i3-10100, by 30% and Ryzen 5 5600G by 10%. Last Gen's fastest Core i5 11600K is marginally ahead, around 3.5% of the 12100.
Furthermore, the performance of the similarly priced AMD Ryzen 3 3300X CPU is about 19% slower. The Intel core i5-12400 offers around 13% better performance, which we truly expect from a ₹18500 ($162) CPU. But on a positive note, we see that the Core i3-12100 is only 13% slower in games despite selling at low prices.
In the end, a decent GPU is responsible for better FPS. So, you can pair i3-12100 with Radeon RX 6600, RX 6600 XT, Nvidia GeForce RTX 3060, and RTX 3060 Ti.
Specs
Intel Alder Lake Core i3-12100/F is a 4-core/8-thread CPU built on Intel 7 process node and offers a max turbo frequency of 4.3 GHz. The total Intel Smart Cache is 12 MB, and the L2 Cache is 5 MB. Moreover, the base TDP value is 60W, but the turbo TDP is 89W. Also, it has PCI-express 5.0 and 4.0.
DDR4 up to 3200 MT/s and DDR5 up to 4800 MT/s, both are supported in i3-12100. This gives users extra leverage to use old existing RAM or cheaper DDR4 option with Alder Lake Core i3-12100. Currently, DDR5 RAM modules are more expensive than DDR4, and DDR5 motherboards are not budget-friendly.
Conclusion
For now, the Intel Core i3-12100 is the best CPU under ₹10000 for budget gaming PC and light productivity tasks. The i3-12100 won't disappoint as a budget gaming CPU. However, things will change when Intel launches the Raptor Lake Core i3-13100 early next year.