At Nvidia GTC 2022 Keynote, Jensen Huang, CEO, announced the Ada Lovelace architecture-based RTX 40 series graphics card. New Nvidia Ada Loveless GPU architecture will power upcoming GPUs, delivering two to four times performance gains from Ampere.
Primarily, two graphics cards, GeForce RTX 4090 and an RTX 4080 with two memory options were showcased at the event. Yes, the RTX 4080 has 12GB VRAM and 16GB VRAM variants, but Both 4080s do not carry identical specs, including memory size. Everyone is wondering why Nvidia gave a similar name, RTX 4080, to two totally different specs cards.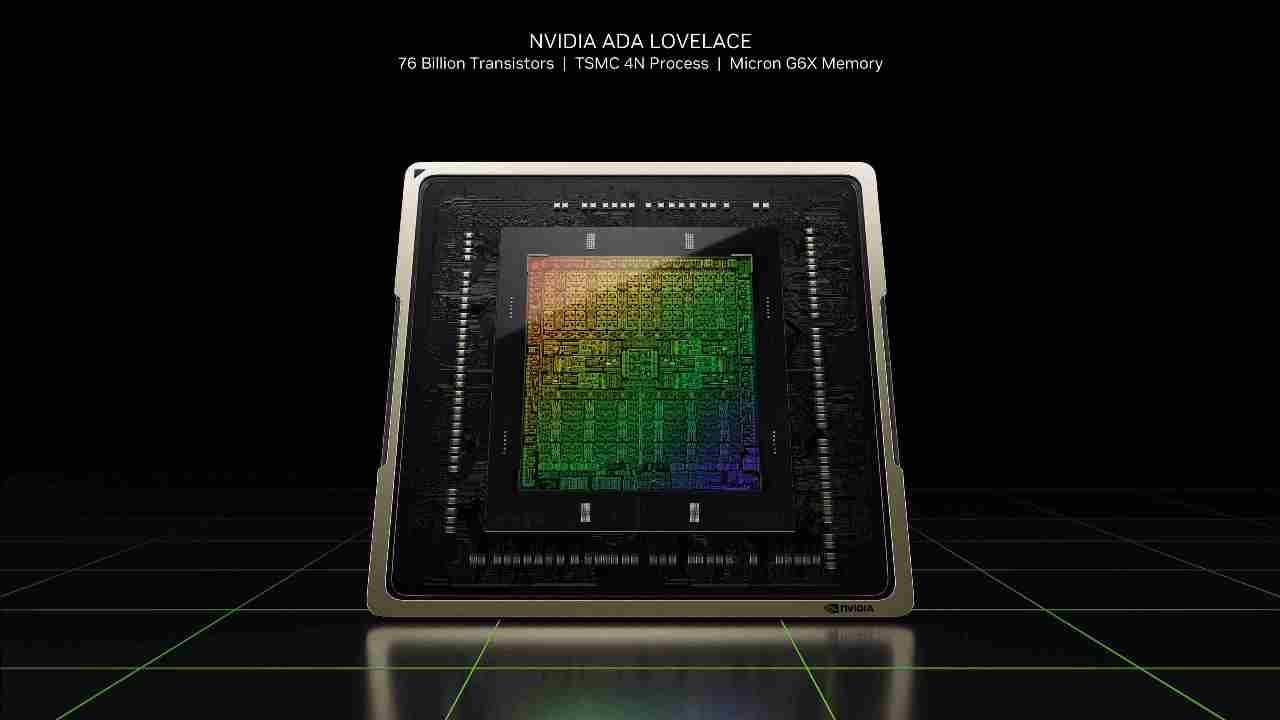 There are no signs of an RTX 4070, and the previous generation of Ampere-based RTX 30 series cards, RTX 3060, RTX 3070, and RTX 3080, will remain available. Probably, Nvidia wants to finish its leftover GPUs of the GeForce RTX 30 series.
What's New in GeForce RTX 40 Series
The Latest Nvidia Ada Lovelace GPU architecture is designed to enhance the ray tracing capabilities of the GeForce RTX 40 series card. Ada introduces SER (shader execution reordering) to improve ray tracing rendering up to 3 times and overall game fps by 25%.
Shader Execution Reordering (SER) scheduler technology dynamically reorganizes different workloads to maximize the utilization of the GPU core.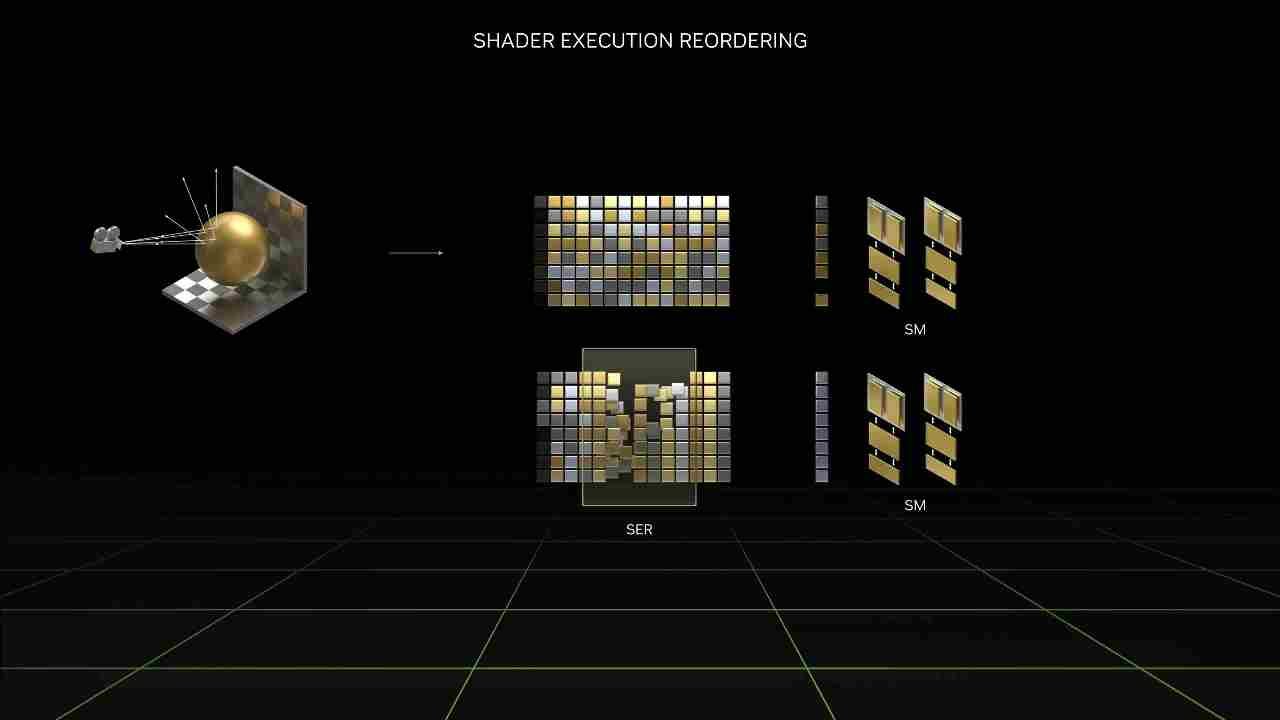 The Nvidia GeForce RTX 40 series GPU, built on TSMC 4N node, offers significantly more boost clocks and uses Micron GDDR6X memory. All graphics cards are PCIe 4.
The 3rd gen RT core has 200 RT TFLOPS and twice the triangle intersection speed. Similarly, 4th gen Tensor cores with 1400 TFLOPs are giving massive advantages to AI technology, including DLSS 3. DLSS 3 uses AI to create additional high-quality frames.
Ada offers a giant leap in total performance. Everything has been increased from 40 -> 90 TFLOPS shader, 78 -> 200 TFLOPS RTX, 126 -> 300 TFLOPS OFA, and 320 -> 1400 TFLOPS Tensor.
GPUs with Ada architecture feature new eighth-generation NVIDIA Encoders (NVENC) with AV1 encoding. AV1 Encoder is up to 40% more efficient than H.264 and allows users to stream their content from 1080p to 1440p while keeping the same bitrate and quality.
GeForce RTX 4090
Undoubtedly, GeForce RTX 4090 graphics card is a massive card that has 16384 Cuda cores, 24GB GDDR6X VRAM, 384-bit memory interface, boost clock of 2.52 GHz. It requires a minimum 850W PSU to power 450W GPU.
GeForce RTX 4090 starting price is $1599 and is available from October 12th. Indian price of RTX 4090 starts from ₹1,77,000 ₹1,55,000.
Update:- Nvidia has revised and reduced the Indian prices of its RTX 4000 series graphics cards.
GeForce RTX 4080
Surprisingly, this time Nvidia announced two RTX 4080s with two memory options, 12GB and 16GB. However, both cards also have different Cuda core counts, clock speeds, memory bits, etc. (Technically, RTX 4080 12GB is an RTX 4070)
RTX 4080 16GB variant has 9728 Cuda cores, 16GB GDDR6X VRAM, 2.51 GHz boost clocks, and a 256-bit memory interface. The graphics card power requirement is 320W which needed a minimum 750W PSU. RTX 4080 16GB starts from $1199, and availability is quoted from November. Indian price of RTX 4080 16GB starts from ₹1,33,000 ₹1,16,000.
RTX 4080 12GB variant has 7680 Cuda cores, 12GB GDDR6X VRAM, 2.61 GHz boost clocks, and a 192-bit memory interface. The power usage is low to 285W and needs a minimum 700W PSU. RTX 4080 12GB starts at $899, and availability is quoted from November. Indian price of RTX 4080 12GB starts from ₹99,500 ₹87,000.
You can compare the overall specs of both RTX 4080s and finalize your thoughts. Don't get confused the two cards are very different from each other. Furthermore, the price difference is way more than expected to be.
Huge Performance gain over RTX 30 Series
According to Nvidia's own benchmark results, the RTX 4090 is two to four times faster than previous-gen Geforce RTX 3090 Ti, benchmarks including Microsoft Flight Simulator, Warhammer, and Cyberpunk 2077.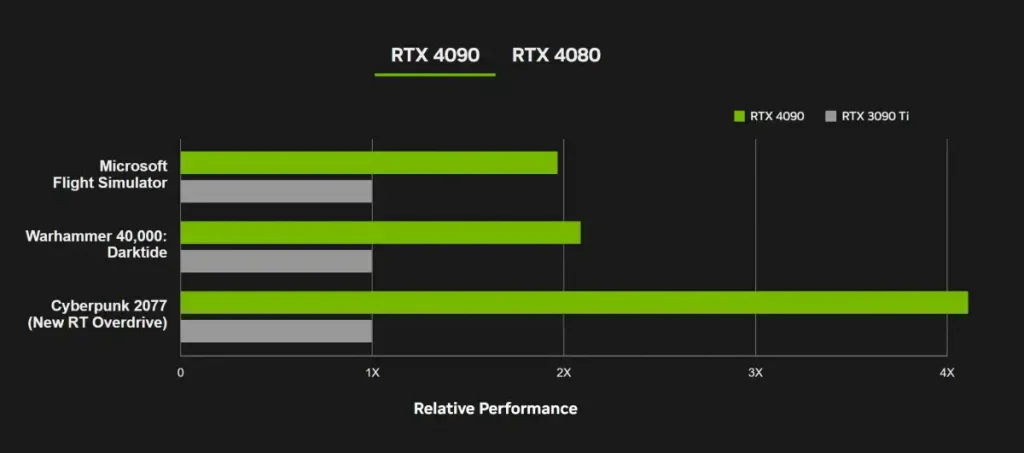 Similarly, RTX 4080 16GB offers approx two to three times performance gain over RTX 3080 Ti. The GeForce RTX 4080 12GB shows slower performance due to low power GPU than the 16GB variant.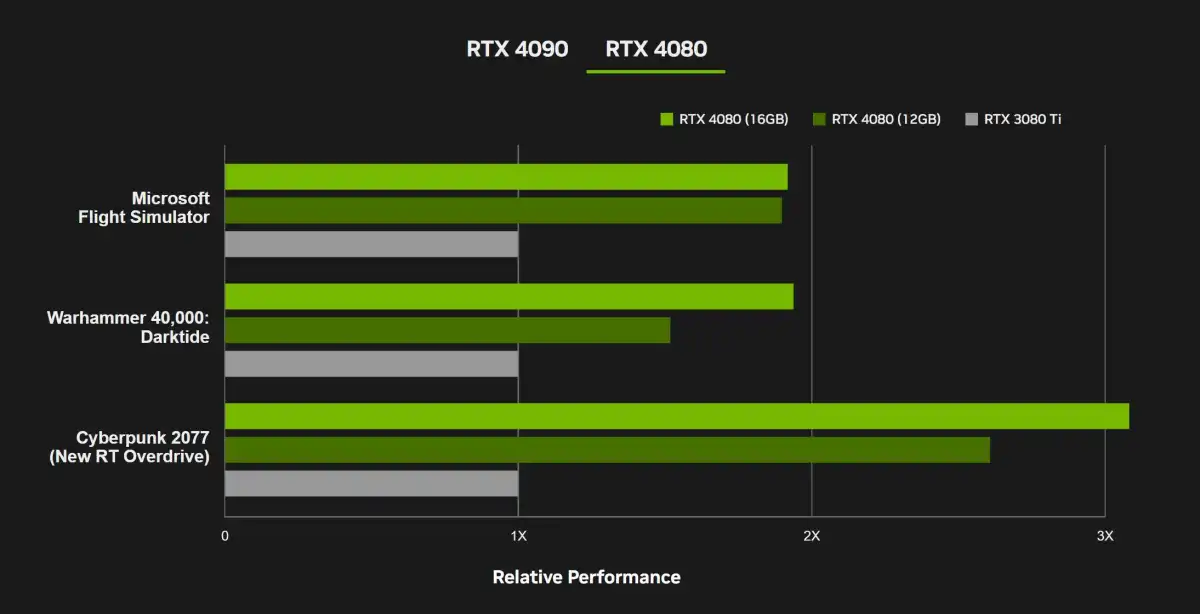 RTX 40 Series is Expensive
Unfortunately, Nvidia has raised its GPU price considerably. The GeForce RTX 4090 starts at $1,599 (₹1,55,000), $99 more than RTX 3090. The GeForce RTX 4080 16GB costs $1,199 (1,16,000), same as the RTX 3080 Ti and $500 more than RTX 3080. Also, the RTX 4080 12GB starts from $899 (₹99,500), which is $200 more than the old-gen RTX 3080.
Notably, there is significant price variation in the 4080 segments. Hoping the cards will perform well to justify their price increase. However, apart from Nvidia, many other factors are also responsible for the overall price hike, like TSMC increasing its prices, inflation rate, etc.
For the time being, the RTX 30 series has been sticking to the new GeForce Family charts. The sale of RTX 3060, RTX 3070, and RTX 3080 will continue at lower price points. Presumably, After the crypto collapse, Nvidia and other AIBs have a lot of RTX 30 series graphics card inventory remaining.
AMD RDNA 3 Coming Soon
On the day of the Nvidia GTC event, Radeon chief Scott Herkelman tweeted that RDNA 3 will launch on November 3rd. As reported, the next generation of Radeon will be more powerful and efficient. Only time will tell what will be best for gamers and productivity. Rivals of GeForce RTX 4090 and RTX 4080 are coming soon.