At Computex 2021, Nvidia launched two graphics card from Jensen kitchen. RTX 3080 Ti and RTX 3070 Ti, was expected for a long time, especially 3080Ti. However, Nvidia has done weird work in terms of the price and specs of the RTX 3080 Ti, which kept it in the wrong spot.
Specification
The new "Ampere" architecture-based GPU launched last year with lots of new and improved features. Features like second-generation Ray Tracing, third-generation tensor cores, improved DLSS, etc. Nvidia also packed lots of Cuda cores in 3000 series cards thus require more power to run.
RTX 3080 Ti has a 10240 CUDA cores chip which max clocked at 1.67 GHz. Its offers 12 GB GDDR6X memory with 384-bit memory interface width. 34 shader-TFLOPS, 67 RT-TFLOPS, 273 Tensor-TERAFLOPS. Nvidia claims that it is 1.5X faster than RTX 2080 Ti. The power consumption is 350W and required a 750 W system power supply to run. Starting price is $1199 (Rs. 1,22,000)
RTX 3070 Ti has a 6144 CUDA cores chip which max clocked at 1.77 GHz. Its offers 8 GB GDDR6X memory with 256-bit memory interface width. 22 shader-TFLOPS, 42 RT-TFLOPS, 174 Tensor-TERAFLOPS. The power consumption is 290W and required a 750 W system power supply to run. Starting price is $599 (Rs. 61,000)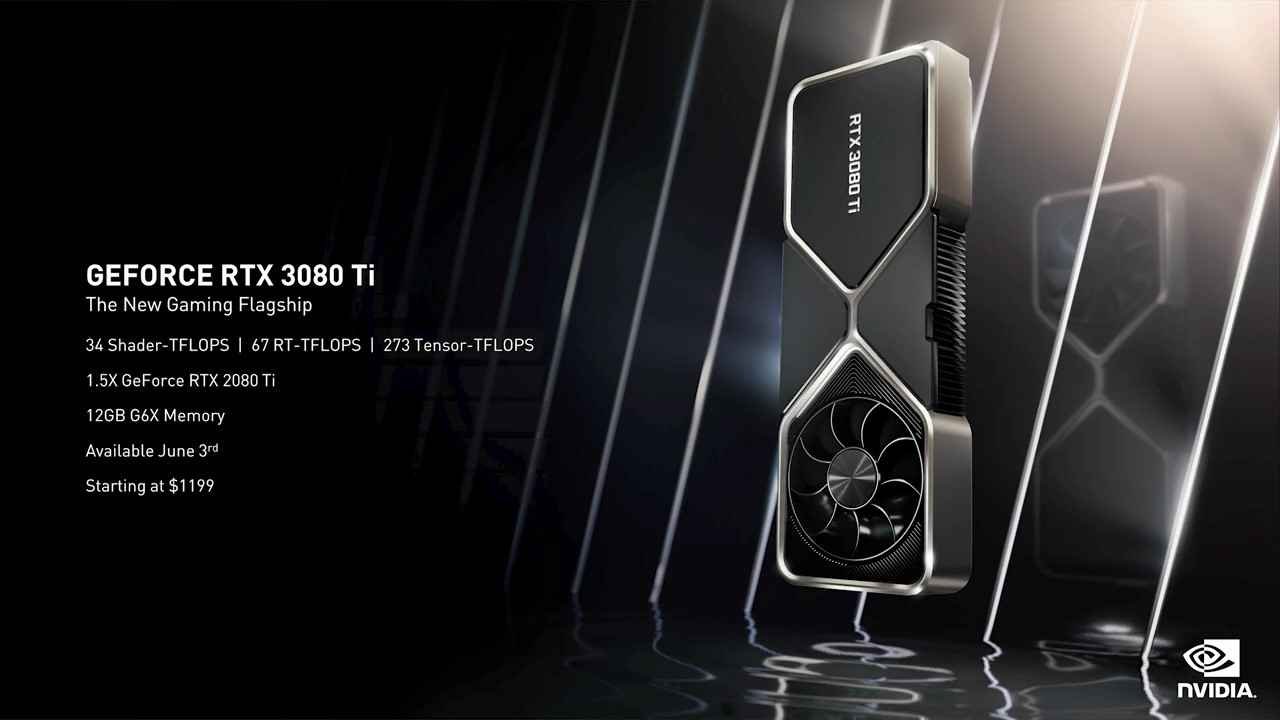 Performance
If you see the spec sheet of both RTX 3080 Ti and RTX 3090, you won't find much difference, except memory. I am confused why Nvidia named it an RTX 3080 Ti. Generally, "Ti" is used for a card that is an upgrade over the base variant and sits between two cards. But, RTX 3080 Ti is very close to RTX 3090 in terms of performance, specs, and price rather than RTX 3080. Also, this card is not sitting in the middle of 3080 and 3090. Sometimes even surpass RTX 3090 in gaming performance.
Overall you won't notice much performance difference between RTX 3090 and RTX 3080 Ti. Definitely, in memory-intensive work, RTX 3090 will take advantage of its 24 GB of GDDR6X memory. AIB/Third-party partners card is performing better than Founders card. Similarly, the custom AIB RTX 3080 Ti is beating FE RTX 3090.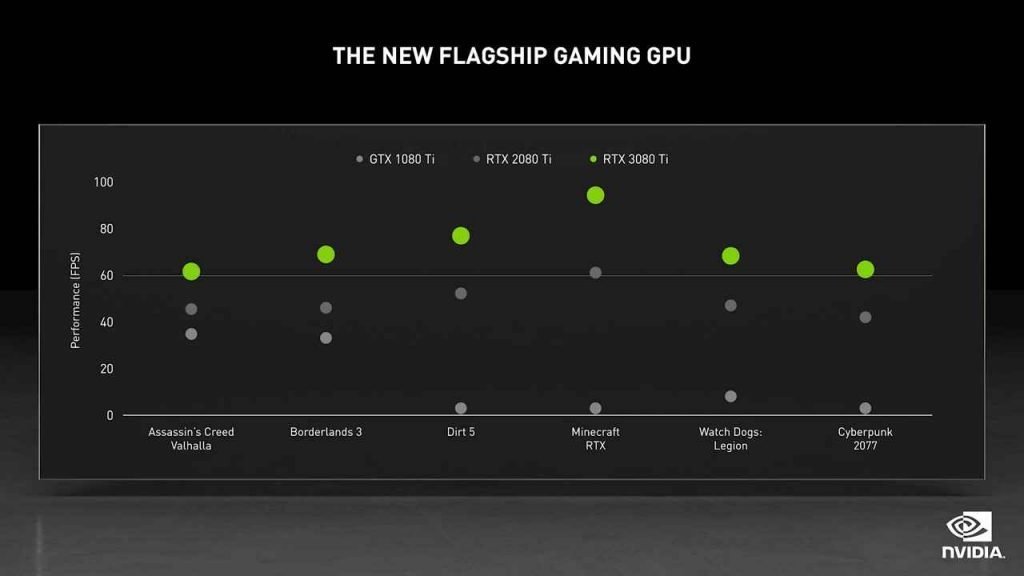 RTX 3070 Ti is another weird positioned card from Nvidia. The performance of 3070 Ti is closer to RTX 3070 instead of sits between RTX 3080 and RTX 3070. Although the price gap is not insane like RTX 3080 Ti, the price to performance ratio is not good.
Even in productivity work, the performance difference is not much in 3070 and 3070 Ti. Sure the faster memory and a few more Cuda cores make the card better but not the best in the segment. The AMD Radeon RX 6800 is a better alternative to the RTX 3070 and 3070 Ti. So if Ray Tracing, DLSS are not a concern and available near MSRP or better price.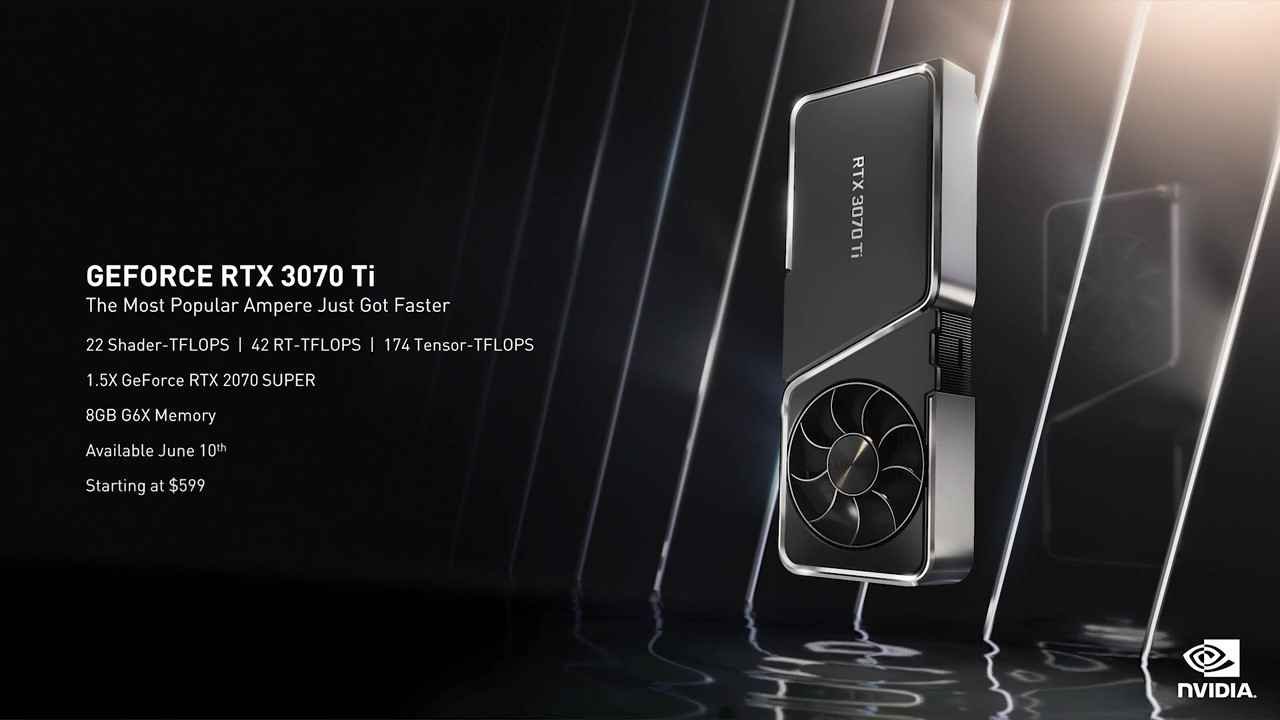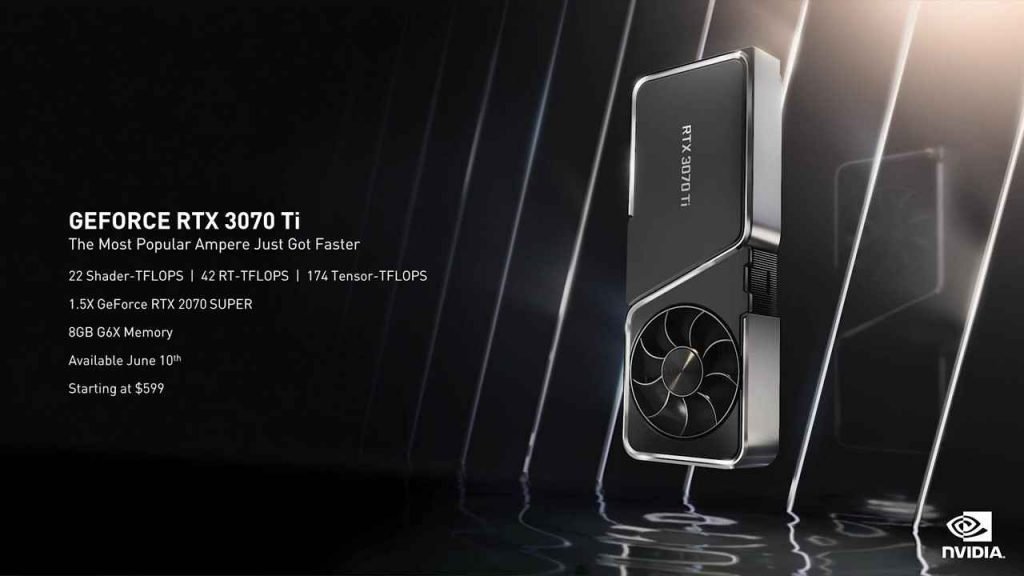 Price and Availability
RTX 3080 Ti is starting at $1199 (Rs. 1,22,000) and RTX 3070 Ti starting at $599 (Rs. 61,000). Both the card are available from June 2021. As we all know about the shortage and insane price of the GPU, it's hard to find any graphics card at the given MSRP. Moreover, crypto miners and scalpers are also a big problem in overall GPU price.
Although, Nvidia says that they have applied a hash rate limiter that reduces the hashing rate to 50 per cent compare to RTX 3090. So the RTX 3080 Ti will less attract the crypto miners.
Undoubtedly, RTX 3080 Ti is a good gaming card, but it is an overpriced card. The price we have discussed here is a founder edition prices whereas, the AIB/third-party partners card costs more. The price gap between RTX 3080 Ti and RTX 3090 is so less that it is hard to recommend 3080 Ti.
Conclusion
After seeing the GPU market condition, It is difficult to suggest something now. Every card is selling at almost 2-3 times more expensive than MSRP. Chip shortages, scalpers, crypto mining all have badly affected the market resulting in the inflated price.
The price difference between RTX 3080 Ti and RTX 3090 is not more so compare it. For gamers, 3080 Ti is a good card because they don't need huge VRAM like content creators.
On the other hand, RTX 3070 Ti performance is not adequate but if you get it at a lower price just grab it. Performance-wise 3070 Ti does not make any sense RTX 3080 is better. Relatively small performance gains vs. RTX 3070.